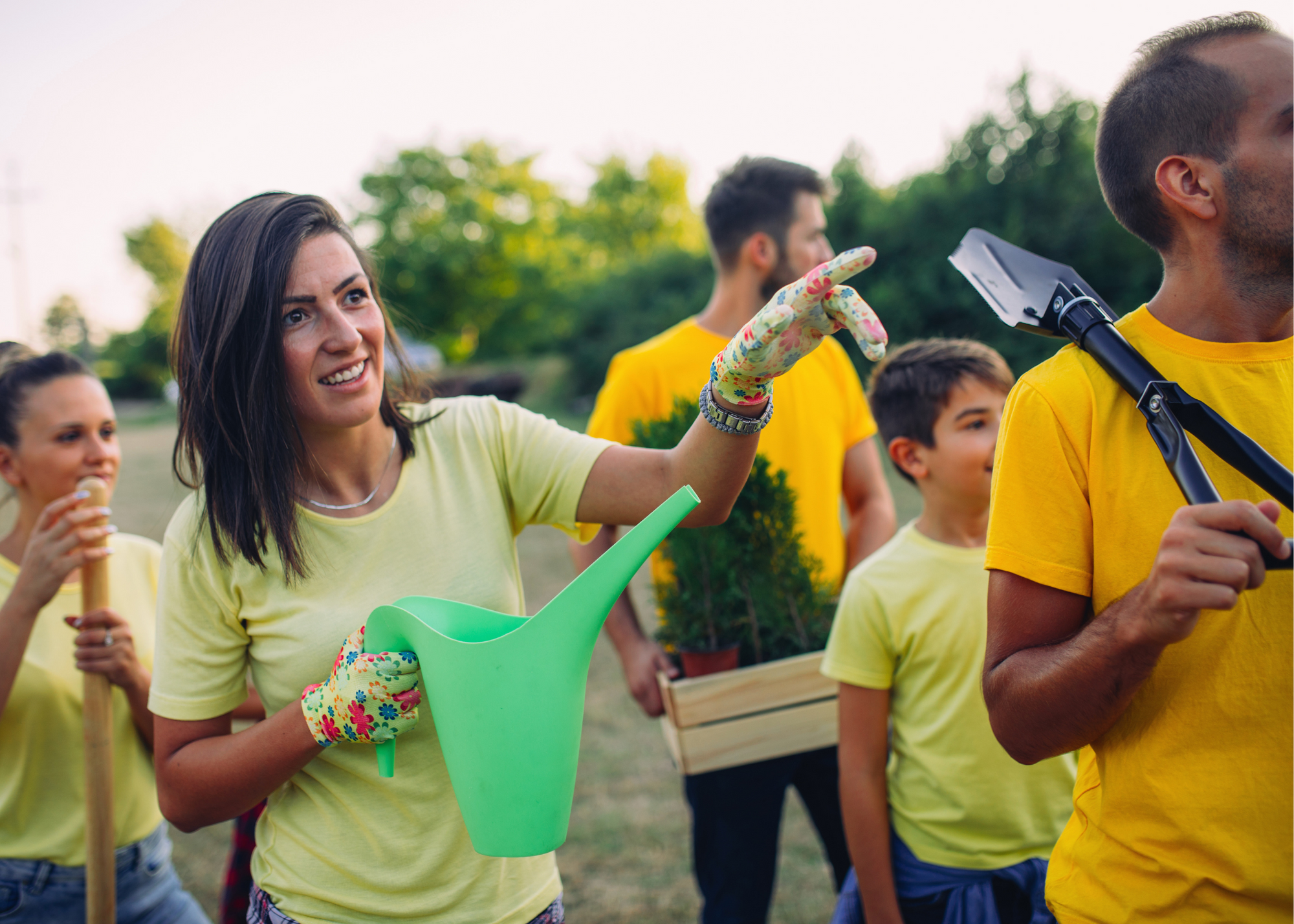 An organization's employees provide huge value in service, which can only be enhanced by efforts to engage employees. Employees will join your organization with a level of expectation. Most employees expect their roles to include purposeful service, skill development, and being part of a team. Without these elements employees tend to grow distant from the organization. In this case, employees will try finding an organization that has a proactive mind towards their philanthropic work.
Before losing your valuable base, think of how you can engage with your employees. Engagement initiatives do not need to be extravagant, however, the efforts must be sincere. A wonderful experience to provide engagement and sincerity is volunteering. Depending on how large your organization is, you can determine what initiative will fit best. If you are unsure of where to start, you can begin with simple and genuine initiatives.
1. Employee-Run Community Service Newsletter
Give employees a chance to manage their own monthly newsletter centered on community service. Employees submit information about recent volunteer events or projects they participated in for the month. Through this newsletter, employees will be able to communicate with each other, even if they're stationed in different departments.
Your team can feel excited as they share their volunteer endeavors. As volunteering becomes part of the company culture, more employees will participate in volunteer activities.
Create a committee of employees to manage the newsletter as an additional role. The committee can choose the design and context of the newsletter sent out. Send the newsletter as an email, or a PDF attachment in an email to maintain sustainability.
2. Donation Program
Every three months name an "Employee of the Quarter" to receive a donation opportunity. The organization will make a donation in the employee's name to a nonprofit of the employee's choice. You can also provide a list of suggested nonprofits for your employee to choose from.
A way to grab your employees' attention is making the winning title friendlier and more personalized. For example, rename the title based on season themes. During spring, the title could be "Top Employee of Spring" or "Major Spring Season Helper".
You decide what factors will be considered for the winning employee, and be sure to tell your employees. If your team knows which criteria will qualify them to win, they will sharpen their focus on providing the best service defined by that criteria.
3. Community Service Project
In this scenario, community service hours and donations are the criteria. Split your employees in groups to compete. The largest combination of volunteer hours and donations will determine the winner of the project.
You can create a point system to weigh the number of hours and type of donations. Employees can provide pictures or certificates to confirm their community service hours, and use receipts to confirm donations. These acts of service will be converted to points based on the system you create.
A day trip, set-up by your organization, will be the award for the winning team. You can plan a trip to a museum, zoo, or festival in return for a great job of giving back to the community. Your employees will have a chance to bond, and will associate a "job well done" with community service.
4. Mentor Seminar Volunteers
Invite your employees to volunteer in a mentor seminar hosted by your organization. This seminar will teach youth about a skill needed in a role at your organization. You are opening a space for employees to share their talents and give back. Hosting a mentor seminar also builds the next generation for success.
Your organization can host separate seminars for youth below age 18 and youth over age 18. Employees may be comfortable working with a certain age group. Moreover, providing a seminar for older youth means the skills will be used more directly and most likely sooner than someone younger. This will also give you the chance to scout potential interns, if needed.
5. Day of Service
Schedule community service events to attend with a group of your employees. Common events include park clean-ups, feeding the homeless, or reading with children. You can choose which community service events to attend, or ask employees to suggest volunteer opportunities. Creating room for discussion helps build the team atmosphere while confirming the value of your employee's voice.
Service days should take place a few times per year. This is to ensure every employee has an opportunity to participate. Employees who naturally desire to be active in volunteer work will appreciate multiple service days as well.
Wrapping up
Overall, the idea is to use volunteering to engage employees within your organization. Participation in social good inspires people to do more. Volunteering can give your employees a new sense of accountability, rather than becoming passive in their positions. Your efforts to engage your employees are the way to improve your organization.
Contact us today for demo on how Helper Helper can help your organization make an impact in the community.