The best volunteer management software for
college athletics
Join more than 200 college athletic departments elevating their community service programs with Helper Helper
The Helper Helper platform was created by a former student-athlete to make it easier for athletic departments to help students get out in the community. Over the years, hundreds of student-athlete development professionals have shaped the platform that exists today. It's proved to enhance the student-athlete experience and take student-athlete development to the next level. With Helper Helper you can spend less time tracking your service efforts and more time nurturing the next generation of leaders.
"Being part of his team isn't just about competing in the sport, but being a good person of character and taking care of the community that cares so much for us as well."
Luke Urbonavicius '22, Doane University
"Helper Helper gives me the ability to compare teams year to year and gives student-athletes an avenue to see the mark they've left in the community and having the data to showcase themselves to graduate school admissions offices and future employers."
Monica Negron, University of Louisville
"Helper Helper has been a wonderful program to work with. It is an easy way for our students, faculty, and staff to log their service hours. Our student-athletes love how it tracks their hours versus other teams. It is a nice way to give back to the community, while competing against each other. We all know how much athletes love competition.
Sarah Dehring, Alma College AD
No more spreadsheets.
Save time tracking and coordinating service hours.
Tracking On The Go

Native iOS and Android apps allow your students to sign in and validate attendance wherever they may be. A mobile web platform is also available for those without cell phones.

Recognize Top Performers

Highlight athletes and teams who go above and beyond to be of service in the community. Set and manage goals that athletes can see from the app. Build leadership & life skills while bonding as a team.

Dedicated Client Success Manager

We'll work closely with your team to make you an expert and ensure that Helper Helper is a success for your department. Support is always just an email or phone call away.
Gamification

Any school any size can compete in our community service challenges, tap into the spirit of competition to boost community service.

Program Personalization

Add your school's logo and color to give your students a branded experience. Customize tracking categories to separate community service from required athletic program activities.

Photo Uploads

Students can attach photos for each event they attend. These are made available to administrators for use in yearbooks, social media, and further attendance verification.
Watch how easy it is for student-athletes to use Helper Helper.
Get your SAAC involved today!
How does your athletic department match up?
NCAA® Team Works™ Challenge
The NCAA competition runs each Fall. The winners are determined by the number of participating student-athletes and service hours completed. The challenge is the perfect opportunity for teams across NCAA Divisions I, II & III to showcase the impact they are making in the community.
Helper Helper Team Challenge
In an effort to bring service into the annual spring hoops hysteria, we created a 64-team community service bracket. The top student-athletes and teams in the country go head-to-head in the name of community service. Is this the year your team makes a run at the service title?
By using Helper Helper to post community service events, job postings, life skill credit opportunities, special events, and MORE, we are able to communicate with our student-athletes different ways to engage and enjoy life in our city. THE BEST part about tracking everything is that when it comes time for graduation/creating a resume/looking to see what interest our athletes, we can just run a report from Helper Helper.
Key Functionality Athletic Departments Love
Customize for Your School
Use your school's logo and color to give your student-athletes an immersive app experience. Create custom categories to track service by team, sport & individual.
Group-vs-group breakdown
Which is the best performing team at your school? Our detailed reporting platform lets you filter and analyze volunteer hours in detail. The student-athlete advisory committees love these reports.
Be more than an athlete. #BeAHelper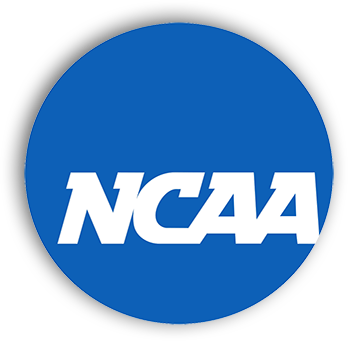 Official Partner
NCAA Team Works™
College Athletics Volunteer App Platform