Adopting a volunteer management solution saves you time and also increases the level of engagement your volunteers have. Below are 3 features a volunteer management solution like Helper Helper can offer that will increase your volunteer engagement.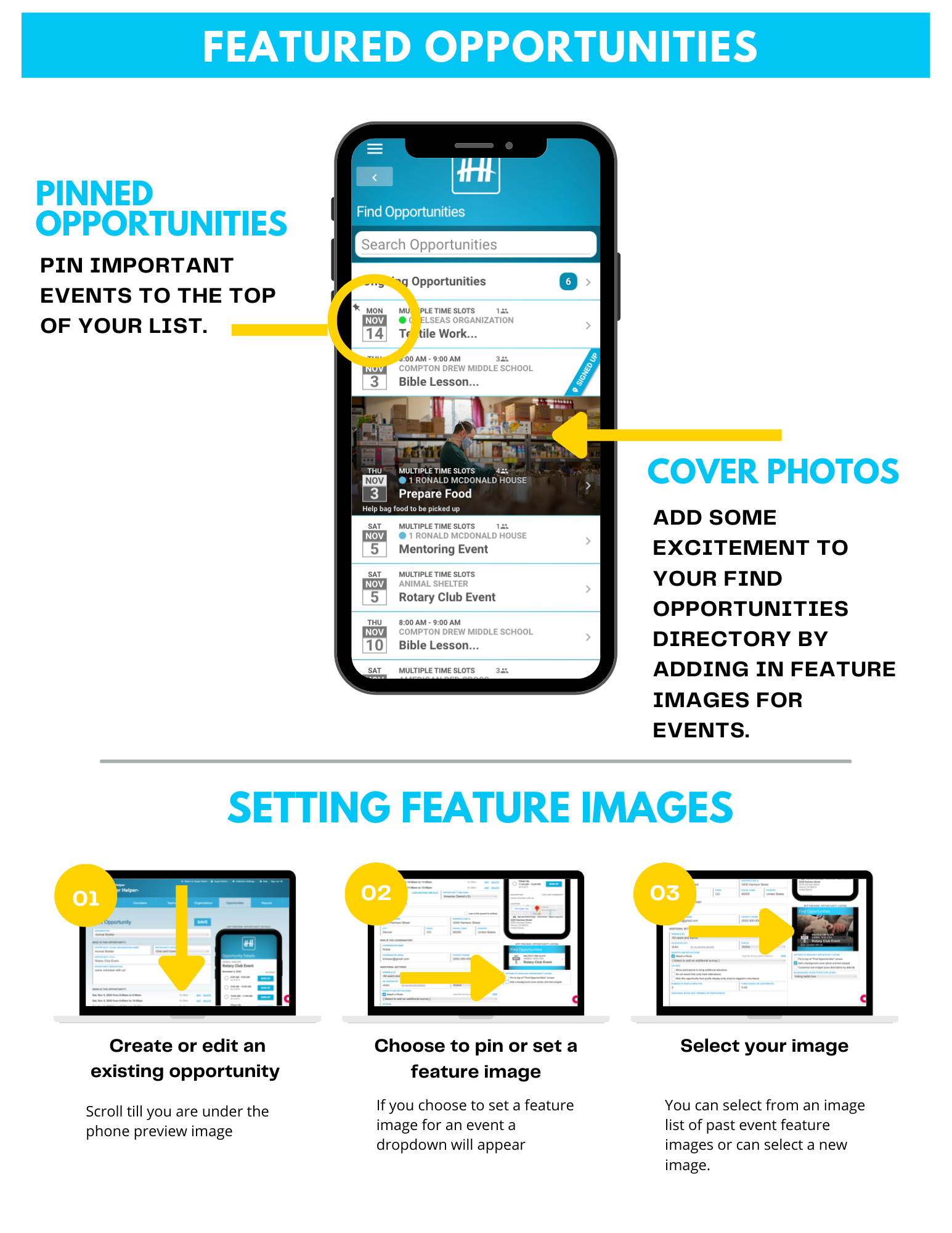 1 Featured Images
The Helper Helper platform is used by volunteer coordinators all across the country. Volunteers use the app to find places and events where they can volunteer. 
Where volunteers find upcoming opportunities in Helper Helper, the events are listed in chronological order.  One thing that volunteer coordinators can do to make one event stick out more than the rest – is to select a featured image to go with that event. 
Many times people will use an image of the event from a previous year. Then when volunteers are scrolling through the opportunities in Helper Helper they have a visual understanding of what will happen at the event. 

2 Website Embed of Report
People enjoy volunteering with friends and teammates. Your volunteers are part of your organization and have chosen to spend time helping support what you do. Using the embed report is a great way to make your volunteers feel like the impact they are making is larger than the one or two hours they contribute on their own. 
Embedding your report on your website gives your volunteers a reminder of all the great work you and your team are doing throughout the year. Feeling positively about the impact you make and the team your part encourages you to participate even more. 

3 Goals
Setting up goals can be a great way to easily recognize volunteers. As a volunteer manager it's important to acknowledge your volunteers and recognize them for their efforts. In Helper Helper you can build out levels or tiers within a goal to continually engage your volunteers. 
Some coordinators will even offer prizes or special incentives to volunteers when they hit a certain target. This can be as simple as a written thank you note or organization t-shirt.