Background
Alabama Credit Union is a non-profit financial institution that is dedicated to serving its members and the local communities in which they operate. One of Alabama Credit Union's core values is community involvement, and the organization encourages its employees to participate in volunteer opportunities through their volunteer time off (VTO) program.
---
The Main Problem when it Came to Volunteers
However, prior to implementing Helper Helper (HH), Alabama Credit Union faced several challenges regarding employee volunteerism. The organization lacked visibility into employee participation, and tracking the impact of their volunteer efforts was difficult. Furthermore, employees had questions about what types of activities were eligible for VTO.

---
Key Outcomes: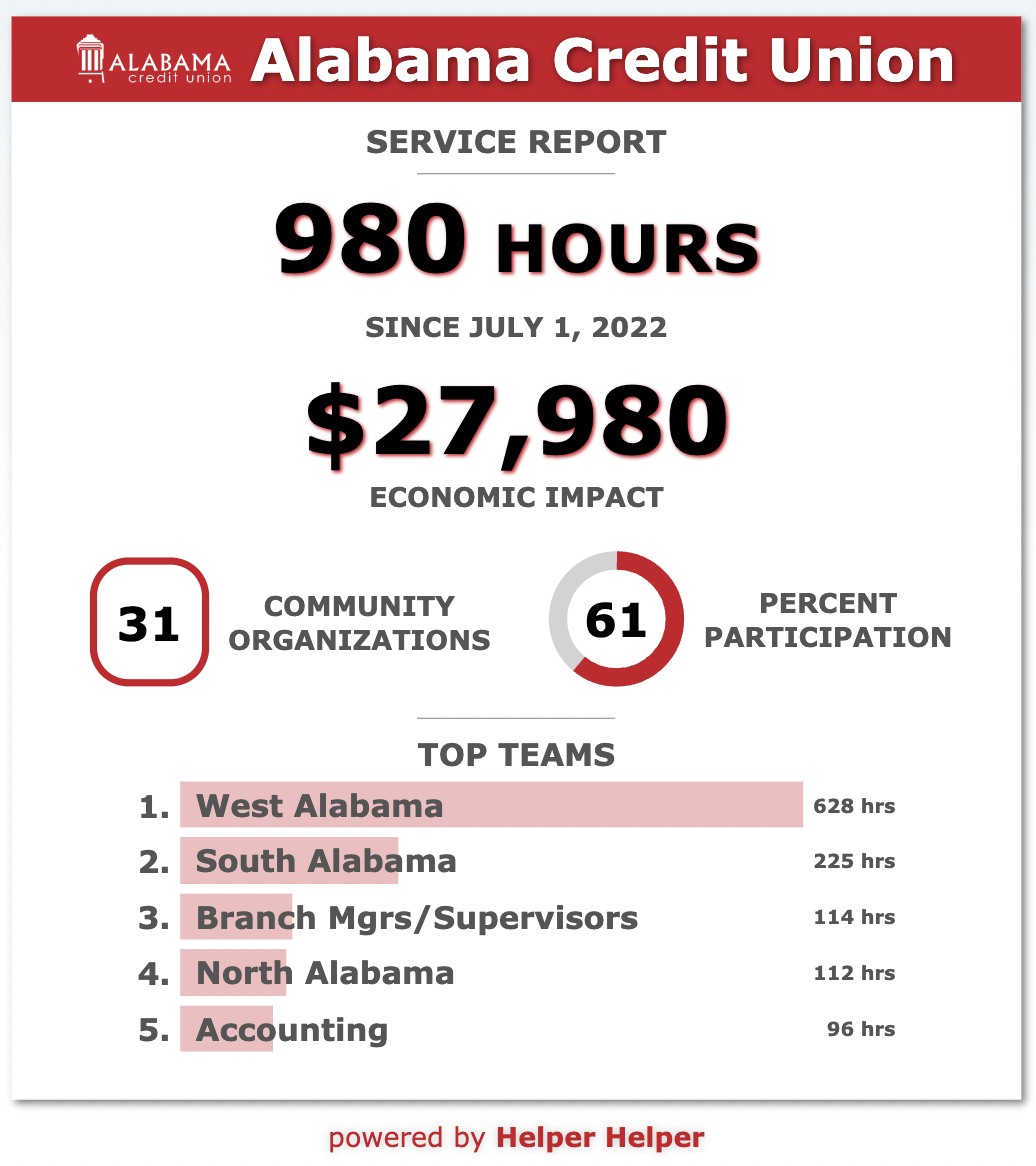 To address these challenges, Alabama Credit Union became the first credit union in the region to implement HH, an app that helps organizations manage and track employee volunteerism. HH provides a centralized platform for managing volunteer opportunities, allowing employees to easily sign up for events and track their VTO hours.
Since launching Helper Helper in December of 2022, 61% of Alabama Credit Union's 356 employees have volunteered at least one hour, and employees have participated in 32 events in the first 3.5 months of using Helper Helper. The app has given Alabama Credit Union the ability to see the impact they are making in their communities and run reports using multiple factors.
HH has also improved communication with employees, increased participation, and ultimately led to higher engagement. Employees can communicate with each other about events without having to access their emails. Each event has a contact person for them to reach out to for questions, and supervisors can run reports to see the impact their department is making.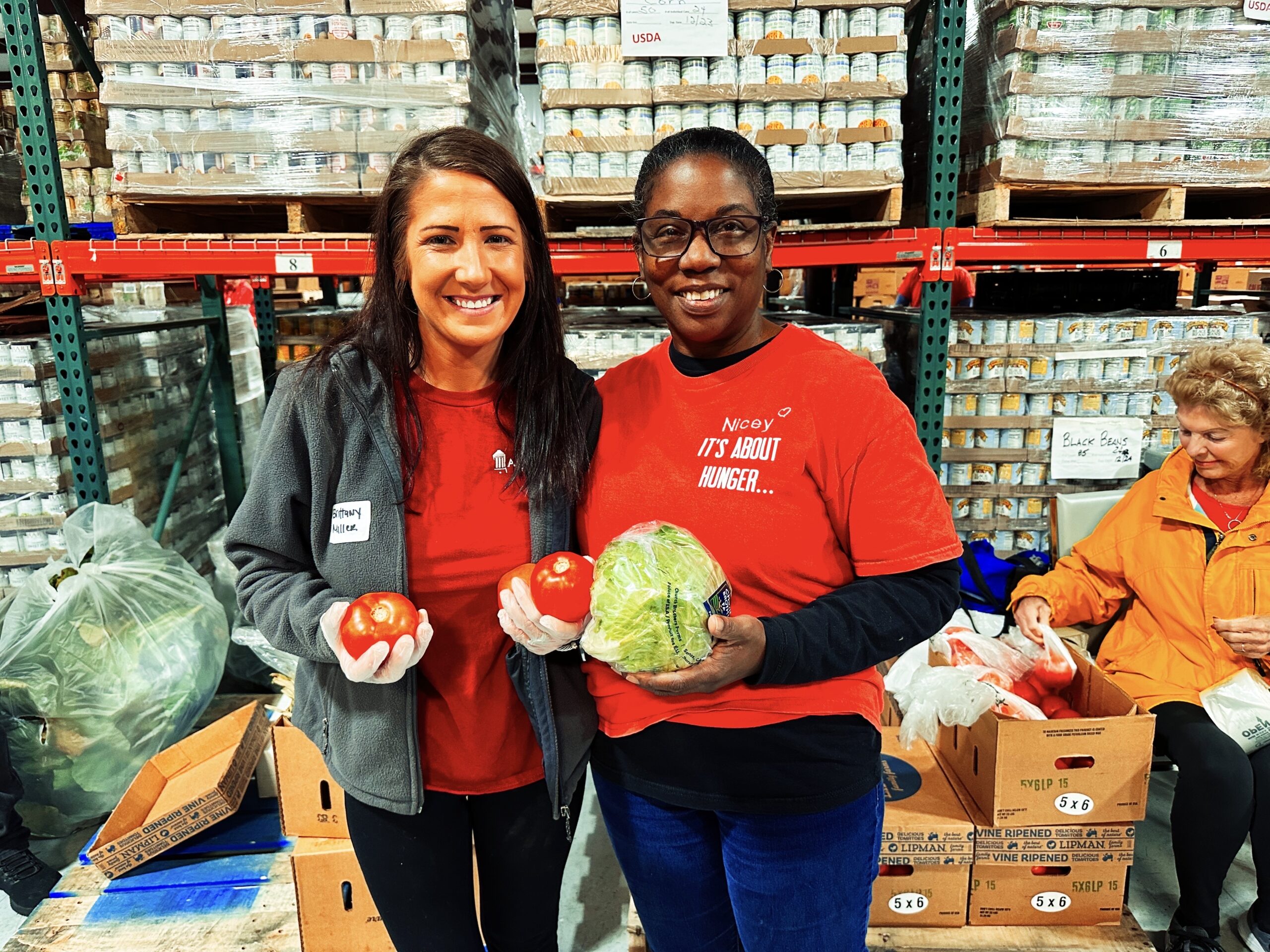 Employee feedback on HH has been overwhelmingly positive. Employees love the app because it allows them a fair opportunity to sign up for events. Previously, email recruitment was used, which did not give employees on the front line a fair opportunity to sign up as they did not check their emails as often. Additionally, employees appreciate the organization the app allows, giving them a centralized platform to track their impact in one place.
---
Conclusion: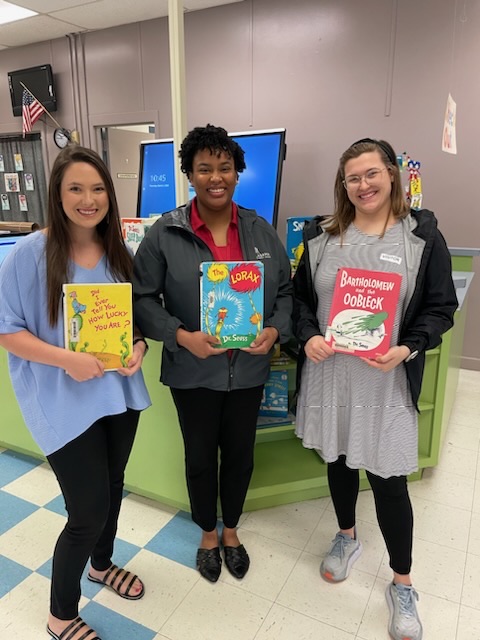 Alabama Credit Union's success with Helper Helper is similar to other credit unions, such as Community Choice Credit Union, which has also implemented the app to launch their VTO program.  Overall, Helper Helper has been instrumental in improving employee engagement and community involvement at Alabama Credit Union. 
By becoming the first credit union in the region to implement HH, ACU has positioned themselves as a thought leader in the industry, while also improving employee participation and engagement.