Background
In an effort to encourage more student-athletes to be force for good in their communities Under Armour has teamed up with Helper Helper. Together they will run a number of individual and team contests around community engagement.  Starting the fall  in 2022 schools have opted to join the Under Armour 25 x 25 Collegiate Challenge. The first schools to join the challenge are the University of Utah, University of South Carolina, University Notre Dame, Texas Tech University and Auburn University.

Under Armour is encouraging student-athletes to volunteer because their efforts will be part of Under Armour's bigger goal to do 1 million volunteer hours by 2025. This impact   is equal to a $25 million investment towards communities and organizations all over the world.
How it works: 
Each season one student-athlete will be recognized by Under Armour for their outstanding efforts in the community. There will also be a team that wins the annual competition for having the most hours per student-athlete from September to the end of May.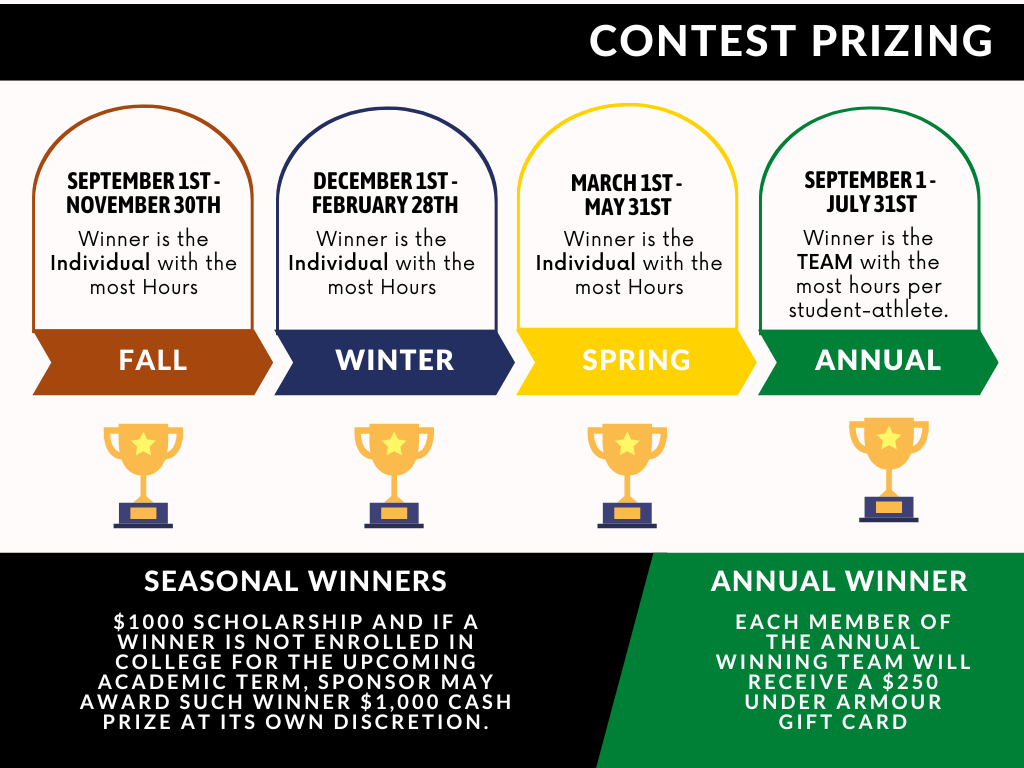 Student-athletes will sign up for and record service they do through Helper Helper – an app that's currently used by hundreds of college athletic departments across the country. Participating schools have access to use all the features within Helper Helper – photo uploads, goals, surveys, event management, messaging, custom categories, service transcripts and reporting. Then the Helper Helper team will provide regular updates to Under Armour on top teams, schools and individuals through the entire contest.
2022-2023 Winners
Annual Team Winner: Texas Tech Women's Softball Fall: Kevin Lynch, Notre Dame Men's Lacrosse Winter: Taylor Zdrojewski, Texas Tech Women's Soccer Spring: Madeline Menkhaus, Notre Dame Women's Swimming and Diving