The credit union philosophy has always been: "People Helping People", Community Choice lives this motto by directly supporting local organizations. Working to make an impact in the Johnston, Iowa community, the Community Choice staff volunteer with 50+ non-profits annually. In support of this Kasey Vogel & Ally MacLean embarked on launching a new Volunteer Time Off (VTO) program. They explored several different tech solutions and were able to test the software and compare the user experience.
Because their employees were actively engaged in the community, they recognized that launching a volunteer time off benefit would enable staff to increase their community engagement. It also would deepen Community Choice's ties to the people of Johnston and create an environment that supports the values of their team.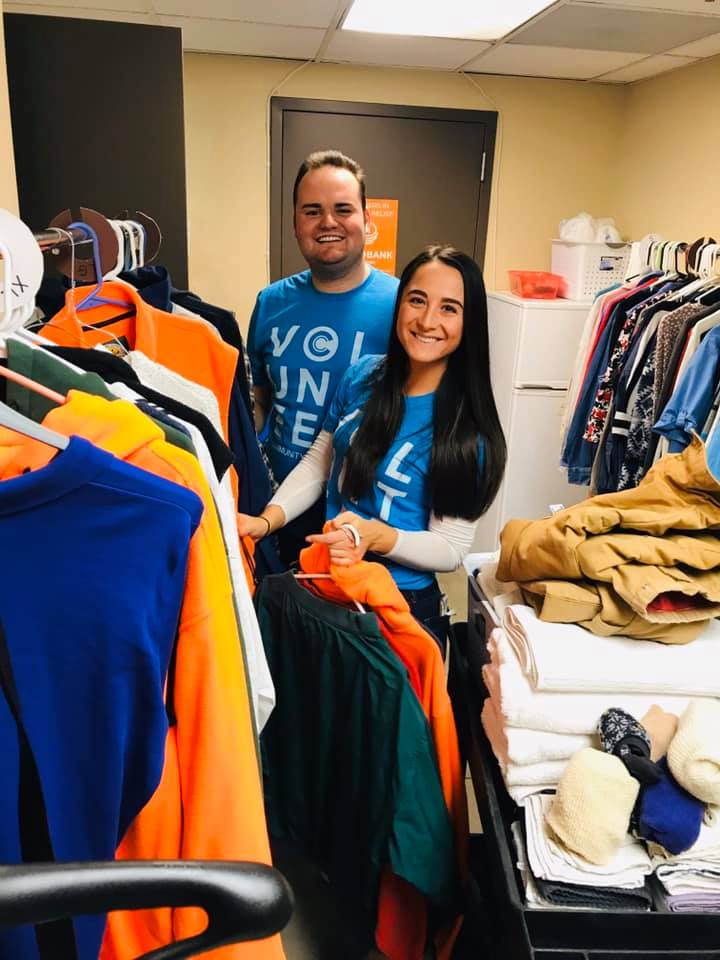 Finding the Right Technology Fit:
Thinking through the process, Vogel and MacLean knew they wanted reporting VTO for employees to be easy. Furthermore, they wanted managers to be able to approve the time off before the employee volunteered.
After exploring a couple tech solutions, Vogel and MacLean chose Helper Helper as its software to coordinate and track paid volunteer time off. They enjoyed the level of support they got from the Helper Helper team, the ability for employees to upload photos, the customization of the iOS and android app and most of all the simple manager approval process and payroll exports.
While conducting our due diligence in selecting a VTO platform, we kept running into the same roadblock. No-one had VTO hour "banking" capability, nor did they have tiered manager approval processes for opportunity sign-ups. These two things were required for our program. When we finally landed with HH, a huge weight was lifted off our shoulders.

– Ally MacLean on why Community Choice chose Helper Helper.
Benefits of Helper Helper:
Having a streamlined approach to posting opportunities, organizing sign ups, requesting time off, recording hours, and paying out the hours that have been approved has allowed Community Choice to engage 65% of their team in the community in the first 4 months of launching the program.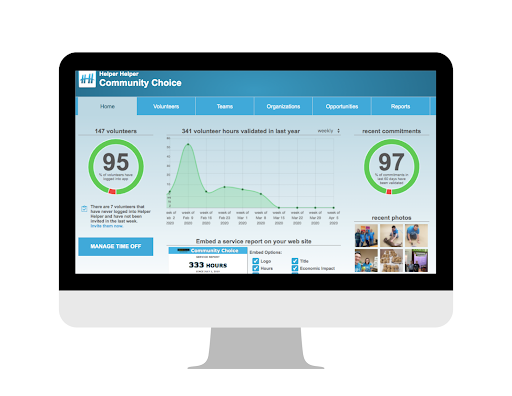 Providing a simple and intuitive interface for employees, managers and admins alleviated Vogel and MacLean of hours of tedious tasks. Increased efficiency when scheduling events, allowed Community Choice to seamlessly launch their Volunteer Time Off program.
Helper Helper isn't just critical in keeping track of VTO…without them, we wouldn't have a VTO program at all. With HH's easy-to-use yet robust platform, we track logged volunteer hours, future commitments and requested commitments. It empowers our managers to make decisions and keep scheduling seamless while having staff out volunteering. We're also able to share direct opportunity links with our non-profit partners, empowering them to personally contact those volunteers. We love Helper Helper.

– Ally MacLean talks about why having Helper Helper was critical to launching VTO.
Using the customized Helper Helper app has made finding and signing up for volunteer opportunities simple. Community Choice admins are able to post events with different time slots and make them available to certain teams or regions. They can even collect photos people take at the events and share them directly to social media, all the while, collecting data on the impact they are making across their community. Data and reporting they would not have if they were using a manual process or payroll system to track volunteer paid time off.
Volunteer Time Off in Action
Here at Community Choice, we use impact data and photos for a bunch of different things! We use the data to create impact reports that we share with our staff, board members, community…as well as to boost employee morale (we created a Volunteer of the Month award)!

We also post photos and data to social media, which allows for even deeper engagement with the organizations we volunteer. In short, the impact data is used as an engagement tool to encourage different teams within our organization to (friendly) compete to see who can rack up the most hours!"

– Ally MacLean, Business Development Community Choice Credit Union